Follow
For over 25 years, Walberg Design has been producing outstanding creative solutions for almost every industry, artist, and budget. Grounded in traditional typography, printing and illustration skills while continuously innovating in the newest technologies and techniques, the common thread is always creativity and collaboration.
The client comes first when translating business goals into tangible results. Each effort is custom tailored specifically to the needs at hand and the demands of future development as designated by the one who knows their intentions and customers best - the client.
If you are looking for a seasoned, consummate design professional to assist you in achieving your ambitions on time, on budget and with skillful style, you are in the right place. I look forward to hearing from you.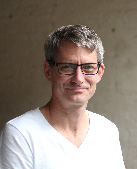 Providing creative direction and graphic design with exemplary project management skills from conception to production.
Contact me by email
1989-2013
An independent graphic designer and artist currently based in Seattle
2005
Guest Speaker, Center for Cultural Innovation Workshop
1999-2000
Guest Teacher, Visiting Artist Program at The Buckley School
1988-1990
Art Director, Hits Magazine
Art Directed and supervised a staff of 4 to 6 designers, provided editorial and advertising design, attended weekly press checks and periodic special issue art direction.
1986-1988
Staff Designer, PennCorp Financial
Provided design and art direction for an in-house corporate department involving motivational materials, magazines and merchandise.
Education
1982-1986
Bachelor of Fine Arts in Communication Arts, California Institute Of The Arts
1979-1981
Associate Arts Degree, Orange Coast College
Client Testimonials
"Peter Walberg will take you from pixel to paper with designs that will capture the minds, the imaginations, and the hearts of your audience. Peter's work not only garnered high praise from my colleagues at LA Best Babies Network, our annual report won a national healthcare design award. More important, we created a family of communications that inspired caregivers, advocates, donors, and families, to work together as a network to give babies a healthy start in life. In our three years of working together, Peter often modestly brushed off my compliments by saying, "You can't go wrong with babies!" I would like to say with utmost sincerity: You can't go wrong with Peter. In Peter, you'll find a creative mind with impeccable professionalism and an unrelenting curiosity in the world around him. "
— Chelika Yapa, MFA, Communication Specialist
"It is a pleasure to work with Peter Walberg. Aside from important things like staying on time and on budget, he has great ideas, works collaboratively and deals with urgent matters with aplomb. I've worked with Peter for 22 years while I've worked at three different companies—including, now, my own. He has always been a great resource."
— Kate Tews, Principal, Laster Media
"Working with Peter is great, because we always get high quality design results that also stay within our deadline and budget realities. It's rare to find talented designers who are also great collaborators, but that's been our experience every time and I think it's paid off big dividends for our company, our clients and our work."
— Cora Mirikitani, President and CEO, Center For Cultural Innovation
"Working with Peter was a privilege. Fast, clever, professional design with excellent customer service and acute attention to detail. I wouldn't hesitate to use him again. In fact, I wouldn't consider anyone else!
— Robert Tucker, Director
"I've worked with Peter since 1997, and his is the kind of personal service and trust that is priceless. From huge projects we've done (Motley Crue reissue packaging) to the minutia we all deal with, I don't have to worry that everyone will be pleased with the end result."
— Julie Du Brow, dubroWORKS
Peter and his team at Walberg Design develop creative solutions that work for you. They are able to take your loose concept, hone in on the salient points and put together something that meets your aesthetic, navigational and content needs. They provide full graphical solutions—so you can remain brand consistent in your printed matter, web presence and email solutions. You really can just call them and tell them what you need and your timeline to get it done—and they come up with remarkable solutions that you would never have thought of."
— Agnes Gomes-Koizumi, Principal, AGK Media